On being distinctive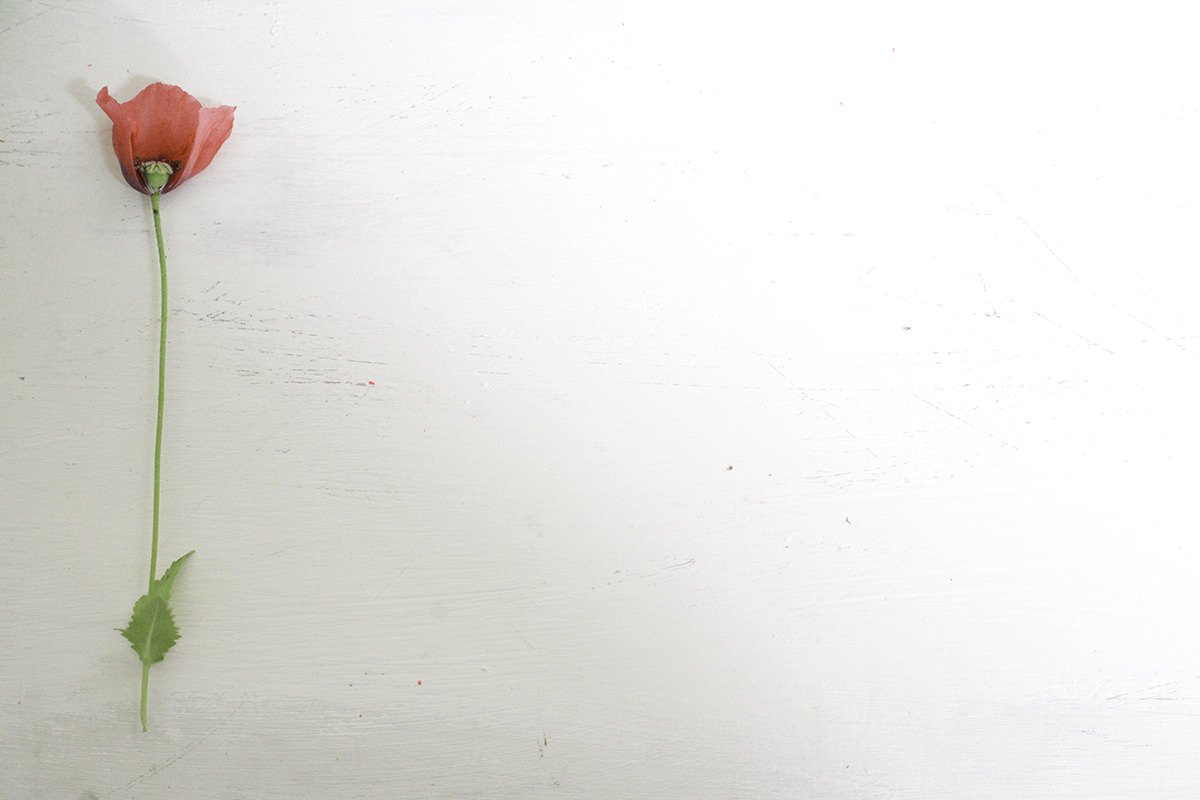 Do you have a strong creative style? Could you define your creative approach to what you do? When you run a creative business, whether you're a garden, graphic or interior designer, a florist or a photographer; you need to be able to define and showcase a distinctive creative style. That's what will set you apart from the competition, help you attract the right sorts of clients and keep you inspired (and busy).
Most of us would love to be consistently doing work that inspires us, for clients who value what we do and are prepared to invest in our services. I think we'd all love to be able to turn work away that isn't right for us, but the challenge is in attracting enough enquiries for the work we're best at.
Your style, your vision, your flair is why your clients come to you. And it's the one thing that only you can own.
It sounds obvious, but when you're trying to grow a business it's so easy to play down your style. Maybe it's down to a lack of confidence or the fear of losing work by being too "out there" but many of us are tempted to show a little bit of everything in our portfolios just so that we don't put people off. It's certainly something I've done in the past.
It might seem counter-intuitive but in my experience it's only by celebrating your unique creative style that your business will realise it's full potential.
Think about the people that have made it in your industry, yes they've got there through sheer hard work and a few lucky breaks, but mostly because they've been brave enough to stick their heads above the parapet and say "this is what we believe in. This is our creative style".
That confidence, that clarity of creative vision and that distinctive style is compelling, and that's what'll have people crossing continents to work with you.
MAKE IT EASY FOR PEOPLE TO PICK YOU
Make it easy for your customers to see what your style is: from the second they land on your website to the time they spend working through your portfolio. Streamline what you feature so that you're only showing work in the style you want to be known for.
Showing a clear and distinctive creative style gives the right visitors confidence that you can deliver exactly what they're looking for. It also means you're not wasting time quoting for work that you're unlikely to win. Instead of being included on the "three quotes" sorts of emails you are instead only contacted by prospective clients who love your approach and are desperate to work with you.
By the way, being focused in your communications doesn't necessarily mean you have to turn the wrong work down in the meantime - just don't blog about it!
DO MORE OF THE WORK YOU FIND INSPIRING
By showing your potential customers what you're capable of you'll build trust and attract the right sorts of projects. That then becomes a virtuous circle and you become an expert in your field, the go-to company for people looking for what you specialise in. That's got to be more inspiring than a bit of this, that and everything else hasn't it?
ATTRACT THE RIGHT SORTS OF CLIENTS
There is a big difference between working with a reluctant customer who feels they need to micromanage your every design decision and a client who says "here's the brief, I can't wait to see what you come up with!". Having worked at both ends of the spectrum I promise you that the inspirational projects come from the clients who already love your style, who trust you and who are collaborating with you to create something fabulous.
The only way you're going to get more of the clients who trust you to deliver is to develop and display a distinctive creative style. Go on, weed out those incongruous projects in your portfolio and focus on the ones that really make your heart sing.
GET NOTICED
When you have a strong sense of style and are communicating that effectively via your website and social media channels the magic really begins to happen. Your work will become picked up by people who love your style and price becomes much less important.
People start to cross continents to work with you; they fall in love with your portfolio and they can't imagine anyone better to work with on their project. When that happens it's immensely rewarding all round and certainly something I enjoyed in my previous business.
OVER TO YOU: WHAT'S YOUR DISTINCTIVE STYLE? 
Could you sum your creative style up in three words? It might be quite a challenge if you've never thought about it before but I have a post coming up that will help you this post here will guide you through. Do let me know how you get on!
By the way, this post on colour psychology will help you a LOT with finding your style.