New workshop: Colour Psychology for Creatives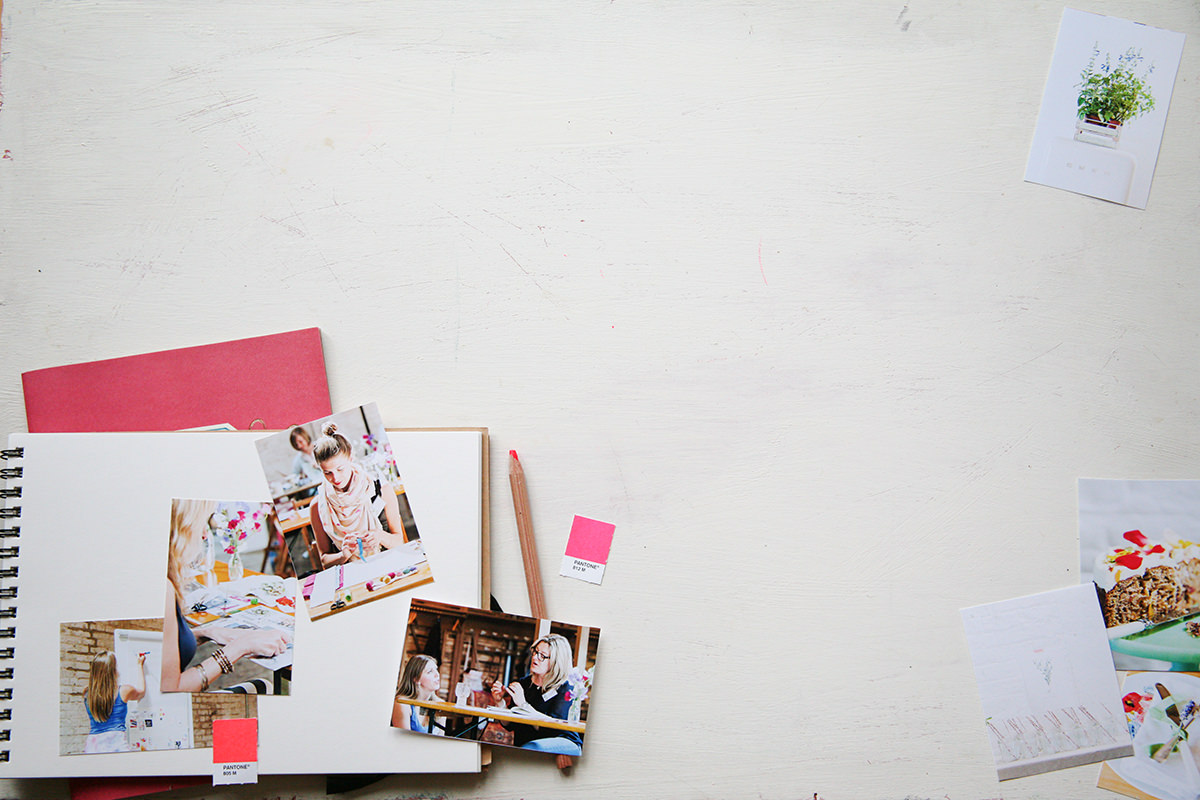 Colour Psychology is something that every creative business owner should have in their toolkit. It's game changing.
JOIN ME ON 30TH SEPTEMBER IN LONDON FOR MY VERY FIRST COLOUR PSYCHOLOGY FOR CREATIVES WORKSHOP. A DAY OF FUN, CREATIVITY AND LEARNING.
Thinking of revamping your website, creating a more distinctive social media presence or having a new logo designed? What you learn will give you a deeper understanding of your brand so that you can identify the fonts, colours, illustrative styles and patterns that will work for your business.
Struggling to find your distinctive style? Whether you're an artist or florist, a garden, interior or graphic designer you'll find everything falls into place after you've taken this class. It'll be easier to streamline your portfolio, work out what makes you unique and communicate in a way that's irresistible to your ideal clients.
Perhaps you're a designer working hard to find your place in an overcrowded market? This class will enable you to really capture the essence of your clients' business or brief and create work that resonates.
COLOUR PSYCHOLOGY FOR CREATIVES
30TH SEPTEMBER 2014, LONDON
A creative, inspirational and incredibly useful introduction into how to use Colour Psychology to gain a deeper understanding of your brand, communicate more effectively and produce more powerful work.
AGENDA:
9.15: Registration, tea and coffee and mingling with your fellow students
9.35: Welcome, introductions, course aims and objectives
10.00: The Absolute Essentials of Colour Psychology. A visual and thoroughly inspirational introduction into this fascinating subject.
11.00: Elevenses. Maddie Hatton's famous elevenses. I'm still dreaming about her last cakes…
11.20: Identifying the seasonal personality that best supports your business. A practical session that will get to the heart of your core business values and show you how to communicate in a way that's consistent, coherent and utterly compelling. We will be mood boarding!
12.20: Evaluating your current website and brand identity. A practical session to help you understand what's working and what needs to change in order to maximise your potential. If you're still at the startup stage this is your chance to really identify what you need your new brand identity to do and how you'll get there.
1.00: Lunch. Healthy, wholesome, colourful and full of flavour. Need I say more?
2.00: The colours and their meanings. Putting together a powerful palette and how you can use colour to support your brand message.
3.00: Bringing yourself into the business? Or not? Exploring how your own personality has a bearing on your business and how far you want to bring that into your brand communications. A chance to modify the mood board we created in the morning to ensure you're focused and ready to take action.
3.30: Your personal actions. A chance for you to set yourself clear tasks following on from the day that you're fired up to make happen when you get back to your desk.
4.00: Cocktails! Optional cocktails and mocktails with your classmates. A chance to network, swap ideas and ask me questions informally before you head home.
DISCOVER HOW TO:
Untangle your brief, find your focus and get your next project off the ground.
Translate your artistic or creative style into tangible design elements for your website or blog
Evaluate creative work more objectively, efficiently and harmoniously.
Create an emotional connection with your customers or readers and grow your business.
Use colour to communicate more powerfully.
Simplify your design process without sacrificing quality.
Create designs that nail the brief every, single time.
"Fiona is intuitive, responsive, energetic and is genuinely passionate about educating others and raising them up, giving them the tools that build success stories and cheering alongside of them at every step."
Holly Becker, Founder, Decor8 Blog
IDEAL FOR:
Creative entrepreneurs: Gain clarity around your creative style, find your focus and gain momentum.
Bloggers: Create a more distinctive look for your blog, be more discerning with your content, stand out and create traction.
Design professionals: Shortcut your design process, pull together the 'right' elements faster and make your clients happier.
 WHAT MY STUDENTS SAY:
"Working with Fiona has been transformative for our business. She's helped us to harness our creativity, uncover new levels of talent that we didn't know we had, and channel it all into our branding process in a thoughtful and considered way. Thanks to Fiona we have processes in place now which have made it much easier to sell our creative work, and attract the clients we want to be working with. Would I recommend her? Absolutely." Hannah Griffin, Ditto
"You're an excellent teacher!" Emma Broughton
"Every aspect was perfection #socialforflorists day" Simon Lycett
CLASS TAKEAWAYS:
To be able to identify which season (or combination of seasons) best supports your business.
A clear understanding of the styles of pattern, shapes, textures and photographic style that will work for your brand.
The key colours that will support your brand messages and help you create a distinctive presence.
An insight into how you can incorporate colour psychology into your own creative process to help you work more efficiently.
Clarity around what's working for you in your current brand identity and website those which need your attention.
An understanding of what you need to do next to get your brand identity and website working for you.
HOW TO BOOK:
Your investment for the day is £295 which includes all course materials and handouts, a lovely goody bag, two weeks' follow up support and seriously delicious food.
I've hired the thoroughly inspirational and light filled Brixton East which is on both mainline and underground trainlines and I know you'll just love it (you can see what we did with it for the Flowerona workshop here).
To book your place, sign up quickly and securely via PayPal. Places are limited and I anticipate this class selling out so please book early to avoid disappointment. I look forward to seeing you there! You'll find the terms and conditions here.
Update: The September class is now SOLD OUT. If you'd like to make sure you hear about future workshops do join the newsletter list which is always the first place I'll announce future workshops. (see link below).
**Update October 2014: New date!! 24 March, 2015 in London. To book your place on the March workshop simply hop on over to PayPal.