How to create a mood board for your business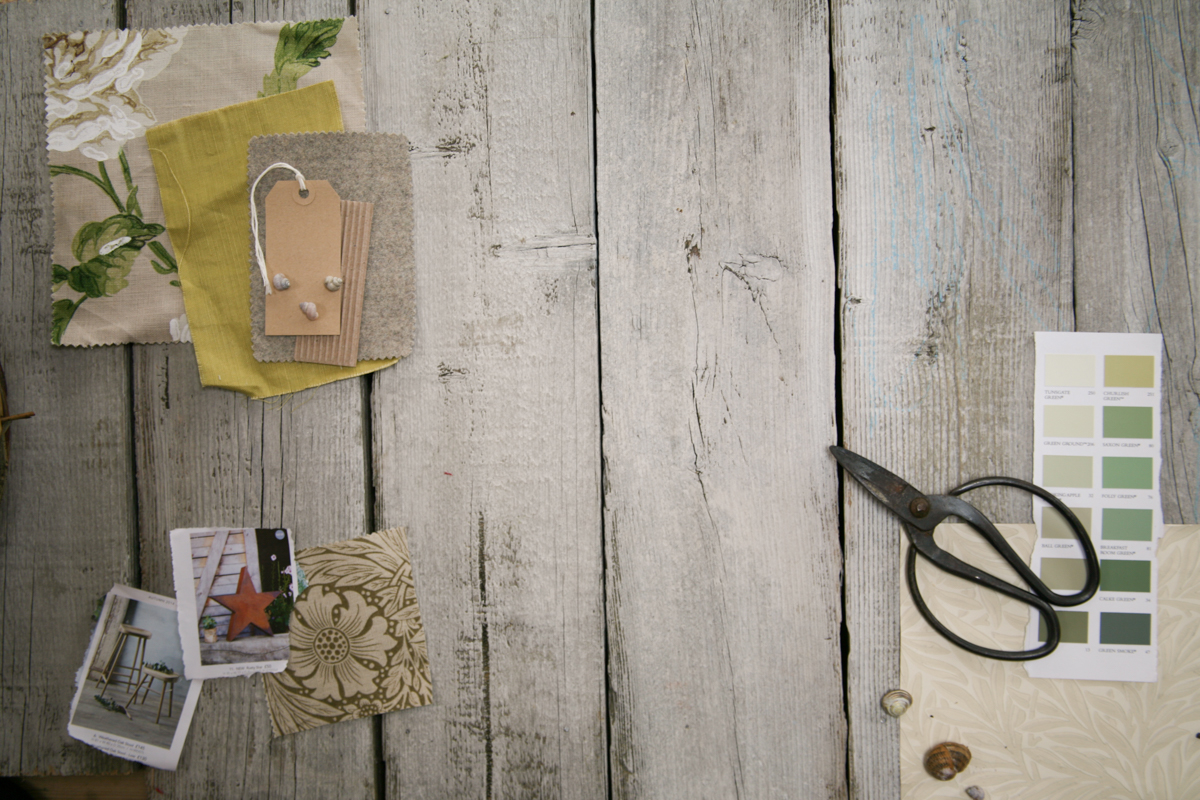 I do love a mood board. As a visual person I find that they are the ideal jumping off point for my creative inspiration. They help me think bigger, sort through my ideas and clarify things in my mind. And if I'm working to a particularly complex or contradictory brief, they always bring me both a clear and ordered vision. What's not to love? I use mood boards both for work and at home. A creative direction project always, always starts with a mood board, but I'll also use them if I'm decorating a room or even planning an event. And I love to create them with my children too - they love to mood board their rooms, their birthday parties, outfits even! I seem to have got them hooked...
How gorgeous is this board by Observant Nomad? Seriously in love with the colour palette, the geometric pattern, the watercolour, the fonts - well, all of it really! Can you see how from this very clear inspiration you'll be able to build an exquisite brand identity?
Mood Boarding for Your Brand
Creating a mood board for your business is both inspiring and massively empowering. It'll help you to think big, celebrate where you're at right now and also provide a constant source of motivation as you navigate your journey to where you want to be. If you're about to embark on a rebrand or are perhaps launching a new business, a mood board is a great place to start. Here's how.
Calming Trust mood board by Breanna Rose. Love the colours and calm of this board.
Start with your brief. What makes your business unique? And what do you want to be known for? How would you like your next website to look and feel?
Pull together items that capture the essence of what you're trying to achieve: this might be images from catalogues or magazines or perhaps websites you've admired online or even images from Pinterest (do be careful with copyright here though - images found online are not yours for the taking! Often as long as an image is correctly attributed many bloggers are happy for you to use their images but don't take that as a given - always check at source).
Lovely clear and focused mood board from Be True Designs - this one is actually a hybrid of inspiration and the finished logo, icons and colour palette and illustrates really nicely how inspiration can lead you down a clear and focused path. Love it!
Remember, this is your jumping off point. You're not trying to replicate your mood board: it's simply there to create a mood, a certain vibe that you can use as your inspiration when you, or your designer, is creating your brand identity. : So don't worry too much about the precise fonts or colours at this stage, just capture the essence of what you're trying to achieve.
Use a variety of objects to add interest and encourage you to think outside the box. I do love the beauty of the digital mood boards many brand stylists use, and I concede that they are far prettier and more organised than my handmade ones, but as a creative process, I don't think anything quite beats using your hands, a glue stick and a lovely mount board. Think about using ribbons, paint or fabric swatches and patterns you've found in wrapping paper or wallpaper samples. You might even use packaging with a particularly gorgeous font or illustration. Whatever works for you.
Be as intuitive as you can to start with - don't over think things. You have your brief, just go with your gut and pull out things that you respond to visually. You can analyse whether something's right later.
This lovely and tactile mood board was created by Leslie Shewring at the Decor8 Photography and Styling class in 2012. Photography by me.
Once you have a large pile of clippings you can start to edit. Really challenge what you put on that board, ask yourself what it adds to your visual story and whether it is taking your board in the right direction. Expect to throw out about 70% of the bits you originally shortlisted for a really well edited and concise board.
Stick down onto a mount board and voila! Your finished mood board. Put it somewhere in your office where you can admire as often as possible. Hopefully it'll give you plenty of inspiration for fonts, colours, pattern and texture...
Over to you
I'd love to hear how you use mood boards for your business. Where do you source your inspiration and how do you put things together? Are you a digital or a hands on sort of person?