A very special invitation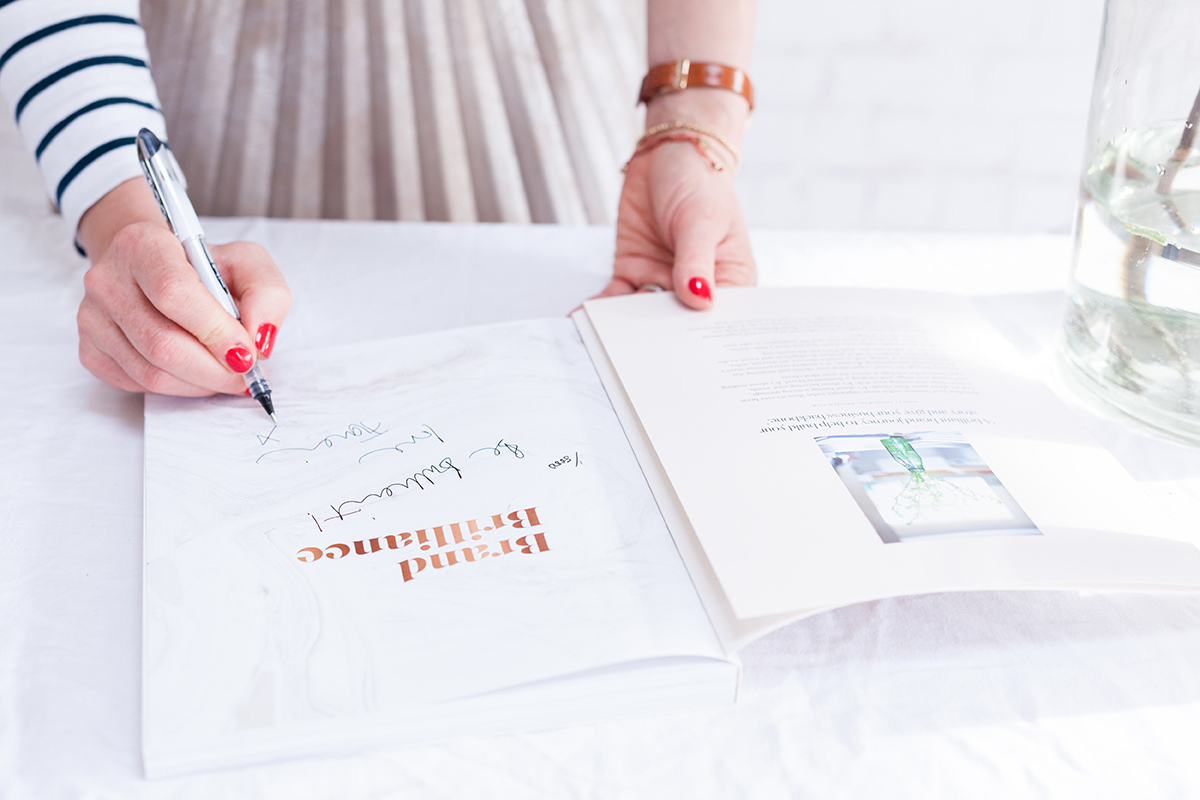 Well hello there, lovely friends. I am rather thrilled to be able to share a very special invitation with you. How do you fancy joining The Brand Stylist team and I for a party to celebrate the launch of my new book, Brand Brilliance?
It'll be held in London at the fabulous Hoxton Hotel in Holborn on Wednesday 17th May at 8pm.
Those of you that have followed the journey will know just how much has gone in to creating the book and my goodness, am I ready for a good party now! I do hope that you'll be able to join us.
We have just a very limited number of spaces available, but I did want to save some for you lovely blog readers. So if you can make it, please email angela@thebrand-stylist.com to RSVP.  Oh, and be quick because we literally just have a handful of spots left.
The plan for the evening
Mostly this is about having a good old party. There will be cocktails. There will be wine. There will be gin (of course!) and there will be a super lovely assortment of entrepreneurs that I know you are going to want mingle with.
My lovely friend and editor of the book, Elizabeth Cairns will be holding an interview and Q&A session (which we plan to record for those of you who can't make it) on all things Brand Brilliance. We'll talk about creating a destination brand, how to create a business that really works for you and how to ensure that you win the right sorts of clients.
Then we'll throw the floor open to you. We want to hear your questions. What would you like to know? About branding or self publishing? Can't make it but have a burning question? Ask below and we will pick the best ones for the evening.
Finally it'll be time for the signing. I loved this part at the last book launch. Meeting so many lovely readers. Hearing so many stories. Trying desperately to concentrate enough so I didn't mis-spell a name! Oh, and I'm trying to persuade my fabulous friend and super-successful architect to come back and DJ for us. I'll keep you posted...
It'll be a really fab evening. You can read more about the How to Style your Brand book launch in this post. And if you'd like to join us, please RSVP to my lovely assistant Ange angela@thebrand-stylist.com asap.